Jiawei Hou 侯佳维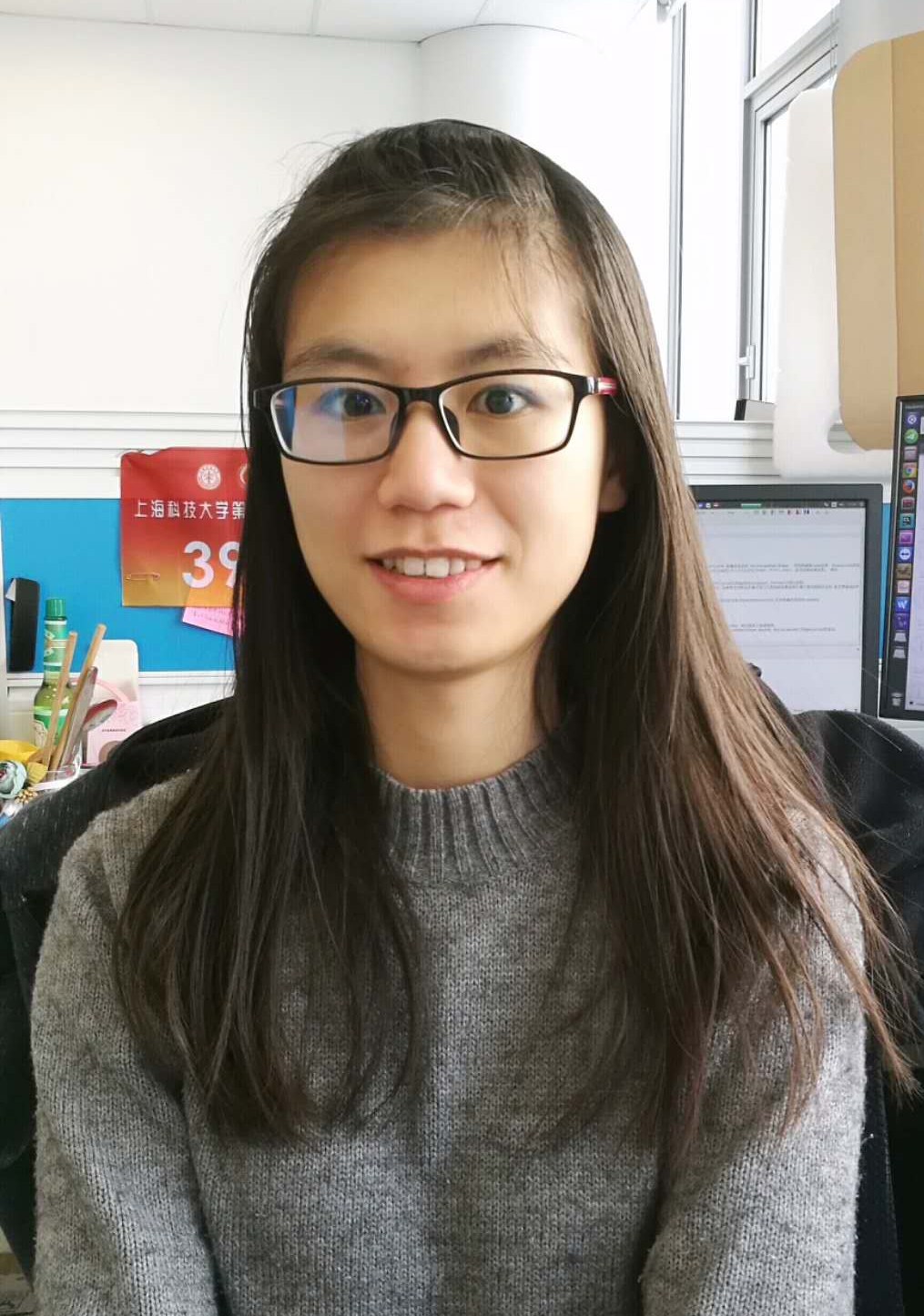 Hou Jiawei graduated from Southwest Jiaotong University with a bachelor degree in Automation. After her graduation she joined the ShanghaiTech Automation and Robotics Lab as a master student. She brings great interest to work in the lab, hopes that she can be strong enough to one day to help the animals.
Education
2016.9 - Now:  ShanghaiTech University; Mobile Robotics PhD Candidate (2020.6)
2012.9 - 2016.6: Southwest Jiaotong University Engineer Bachelor
Projects
In this project I estimated the camera pose transformation between images taken by a single camera at different points in time.

We applied two ROS packages on a robot, Clearpath Jackal, driving by itself along a sub-optimal trajectory to a given goal point while avoiding obstacles.

Team member: Jiawei Hou, Zhiming Li, Yanlin Zha

My main job is building a urdf file for our rescue robot.

The Area Graph -- A map topological representation

We propose a novel map representation, the Area Graph, which makes the computation of large map much faster and easier. Areas of the Area Graph are generated from the Topology Graph to segment a given 2D map. The areas are connected by passages, which are usually doors and junctions, and contain Voronoi edges as paths through areas. 

Application to Path Planning Based on the Area Graph

Based on the Area Graph, we build the Passage Graph for topological graph path planning in a map. The Passage Graph is built with the passages from the Area Graph as nodes and paths between passages as edges. Given a start and a goal, they are connected to their closest passages and the path between these two passages can be found by some simple search algorithm, e.g. the A* algorithm.

Map Matching

Given 2 maps scanned in different sessions of the same environment with enough overlap, we match them by matching the corresponding areas of their Area Graphs. Then the transformation between 2 maps can be estimated from the correctly matched area pairs.
Publications
Hou, J., Y. Yuan, and S. Schwertfeger, "Area Graph: Generation of Topological Maps using the Voronoi Diagram", 19th International Conference on Advanced Robotics (ICAR): IEEE Press, 2019.
Hou, J., H. Kuang, and S. Schwertfeger, "Fast 2D Map Matching Based on Area Graphs", 2019 IEEE International Conference on Robotics and Biomimetics (ROBIO): IEEE, 2019.
He, Z., J. Hou, and S. Schwertfeger, "Furniture Free Mapping using 3D Lidars", 2019 IEEE International Conference on Robotics and Biomimetics (ROBIO): IEEE, 2019.